Transformative Coaching
For you who want to explore different perspectives on your life and relationships. In transformative coaching, it is you who sets the theme and goals for our coaching sessions.
The result of the coaching sessions will be a better self-understanding, more focus, less inner fear and a greater balance as a person - if you open up to new perspectives and ways of thinking.
I give 50 % discount for students!
A coaching program consists of six sessions of one hour each. The first session is 1,5 hours, because then we cover things like confidentiality and how the sessions will work.
I coach in English or Swedish, and via Zoom or IRL in central Eskilstuna.
Questions? You are welcome to contact me for further information!
Elisabeth Linder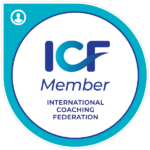 Linder Kultur & Kommunikation AB
Strandgatan 30 B
633 43 Eskilstuna